Our Traditional Direction Over The Last 25 Years
We are an innovative technology company, internationally recognised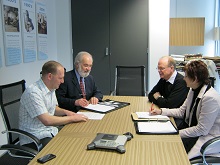 across a wide range of I.T. disciplines: experts in designing, building and maintaining software solutions to meet your business needs.
Not just our vertical market software, and our full range of financials but anything you'd like us to do.
Off-the-shelf solutions are rarely the best. Successful organisations need an I.T. Business ally who is quick to make changes as your needs evolve and who understands your business.
While our national and international business direction continues to grow we are now looking to expand our business with new local clients.
Already, as our client list shows we have many local North Shore clients, we'd like others to join our family.
Our Local Direction
We are local I.T. Professionals who understand North Shore business needs
Infomace International can be your local I.T. Department. Based in the heart of Albany, we offer a range of services to maintain, support, develop and enhance your software.
Active internationally over the last 25 years; we now want to bring our internationally proven skills to our local neighbours.
A passionate team of experts on your doorstep.
Because we are local, we offer everything you need nearby (however small), are quick to respond and are passionate about what we do, taking time to understand your needs.
We'll tell it like it is, operating as your I.T. Business ally to meet your needs as they evolve.
Is I.T. Costing you too much?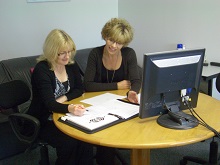 Is your I.T. Team not proactive enough?
Do you need an internal I.T. Team but can't afford it?
Contact Infomace
If you want to future-proof your systems and software to ensure continued growth, and require experts who are friendly, professional and responsive, Infomace is your perfect technology partner.