— Matt Baulch, Systems/Information Technology – Manager, McColls Transport.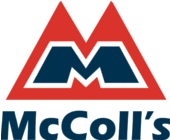 "One of the keys to the ongoing success of our business is to be nimble, not only to meet the changing needs of our current customers, but also requirements associated with new opportunities. Infomace has proven time and time again they can turn around bespoke requests to live deployment very quickly. The level of support provided by Infomace staff is exceptional."
For more than 60 years, McColl's Transport has been moving Australia. McColl's is Australia's largest independent carrier of milk and bulk chemicals and has the most modern and specialised food grade tanker trucks in the country. McColl's has more than 430 employees, 190 prime movers and 500 tankers spread over 15 depots and six workshops.
---
— Sandra Curd, Financial Accountant, The Tatua Co-operative Dairy Company Ltd.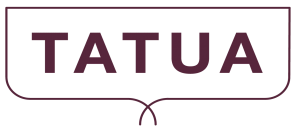 "Great customer service is Infomace's key strength. We love the speed with which they deliver solutions and their flexible approach".
Founded in 1914, Tatua is the oldest dairy company in New Zealand. Tatua is primarily an exporter of specialised, high quality, dairy ingredients and food products.
---
— Nick Walker, Managing Director, Dairy Fresh Ltd.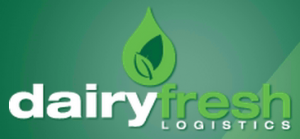 "We are impressed with Infomace's ability to convert Dairy Fresh's requirements for timely precise information into reality."
With the Head Office based in Wanganui, Dairy Fresh is committed to providing a first class milk collection service to its clients and its suppliers by utilising state of the art equipment and technology.
---
— John Dashwood, Managing Director, Morgan Furniture Ltd And La-Z-Boy Australia Pty Ltd.

"Logistics is our strength. It has to be. We handle three or four thousand standard containers a year. Everything is integrated, and Infomace takes care of our bar coding, price lists, labels, logistics processing, workflow, financials and the dealer website: everything we need. We are known throughout Australasia as being up with the best IT in our industry."
Morgan Furniture is an Australasia-wide operation with their head office on the North Shore of Auckland. They are the leading supplier of upholstered furniture in Australia and New Zealand; their hero brand is La-Z-Boy. They have been a key client of Infomace for 19 years.
---
— Liam Maher, General Manager Supply Chain Operations, APN News & Media, Australia.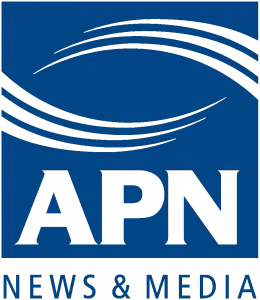 "APN has used Infomace's Circulation Management suite for many years, and the support they give us has been superb throughout. What impresses me isn't just the core application software itself, but the pro-active enthusiasm and talent that the Infomace team displays in working with us to achieve our ever-evolving business needs and objectives. Then, when we decide what we want, they develop and implement the enhancements quickly; we don't have to wait till the next full product release. Infomace make it their business to understand our business – not just install a standard software application."
APN News & Media has a diverse portfolio of vibrant media assets. In addition to the publication of numerous daily and non-daily newspapers, APN is a radio networks provider and a leading provider of outdoor advertising.
---
— Eddie Simpson, Managing Director, Ash Air (NZ) Ltd. 
"Whenever we need enhancements to our specialised operational software we pop round to have a meeting with Infomace, discuss our requirements, and within a few days have them developed and successfully implemented. This efficient, and significantly inexpensive level of service and ongoing support availability, is just what a dynamic company such as Ash Air needs to meet its ever evolving operational needs."
With its Head Office on the North Shore Auckland, 12 branches nationwide, and 115 staff, Ash Air (NZ) is New Zealand's primary expert in compressed air.
---
— Simon Ellis, CEO, Beacon Media group NZ.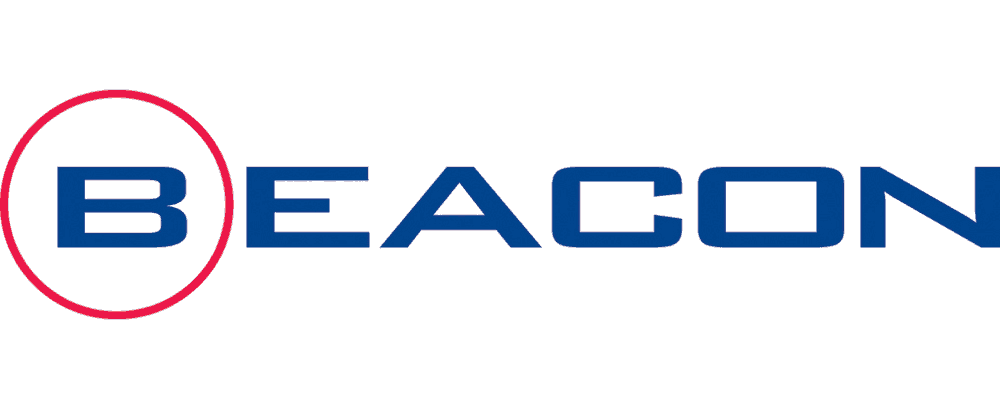 "Infomace has developed a number of systems for our company, including financial and newspaper circulation systems. Recently when embarking on a large expansion with a new business in Hawke's Bay, we had no hesitation in discussing with them the options to develop a new business system from scratch. The project included data entry/ job planning/inventory control through to, and including financial requirements for a printing site producing for over 30 titles and over 800,000 newspapers every week. With a relatively tight timeframe, the team at Infomace delivered on time with no fuss and a high degree of accuracy. Ongoing enhancements and support we require are always dealt with promptly and efficiently. They are a pleasure to have on board as a business partner."
Beacon Media Group has a range of companies , including newspapers, commercial and digital printing, and newspaper web printing plants located across the Bay of Plenty, Waikato and Hawke's Bay regions.
---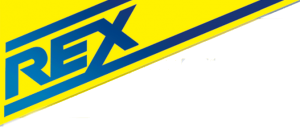 — Peter Blackett, Managing Director, Rex Group of Companies.
"Our group is a very customer service orientated business and we have used the Infomace business suite for over 20 years. During this time the software products have been customised to suit the ever changing needs of our clients. Our relationship with Infomace has resulted in us been able to deliver both high volume invoicing and customer retention products effectively to our clients."
The Rex group of companies operate from 10 locations nationwide and are involved in engineering , plastics and business to business wholesaling of an extensive range of industrial products.
---
— Dean Craighead, CFO, Port Marlborough New Zealand Limited.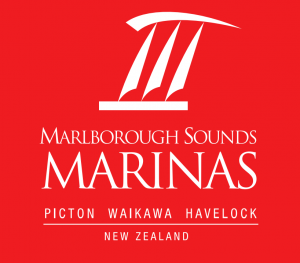 "We have been a client of Infomace for some 26 years. A key attraction for us has been Infomace's ability to create specialised marina software at an affordable price. The development work has been backed up by some of the best support I have ever experienced."
Port Marlborough New Zealand Limited is based at Picton and operates diverse port and marina facilities in the Marlborough Sounds. The Port offers the deepest cargo berth in New Zealand (draft 15.7 metres) and is the South Island terminal port for New Zealand's inter-island passenger and freight ferries.
---
— Joyce Bingham, Circulation Manager, Ashburton Guardian.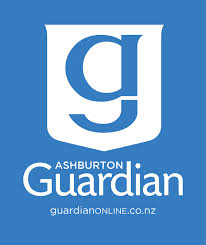 "I must personally congratulate you guys for making my life easier, the system we use, is a real time saver. It is comprehensive but not overwhelming to use and when I make a mistake there is always someone to fix it straight away. Because the newspaper industry is time sensitive we usually need a problem fixed urgently, the support is always there."
Established in 1879, The Ashburton Guardian is a daily newspaper published in Ashburton and distributed throughout Ashburton and the Mid Canterbury area. The Ashburton Guardian is a strong supporter of local business and community projects. As well as focusing on local events and local people the Guardian also has good coverage of national and international news and events.
---
— Catherine Chrisp, Company Accountant, and Jo Foster, Circulation Manager, The Gisborne Herald Co Ltd.

"We moved our circulation systems to Infomace in 2009 and were immediately impressed with the level of information we could gain from their software. Through the use of their software developed for our industry we are able to better understand and improve the service we are offering to our clients, track the effectiveness of changes we make, easily meet industry reporting requirements and continuously improve the way we run the circulation part of our operation. We have found the customer support from the Infomace team to be of a high standard. They always respond to our queries in a timely and cheerful manner and are great at helping us create solutions."
The Gisborne Herald is the daily evening newspaper for Gisborne and environs. It is one of only four independently owned daily newspapers in New Zealand.
---
— Jackie Smith (Office Manager) and Denise Smith (General Manager) Papakura Budgeting Service


"We have recently migrated our client database and budgeting software over to Infomace and we are so impressed with the service we have received. Steve has been an absolute pleasure deal with every single step of the way. Switching software providers can be a real daunting task – especially for a small not-for-profit organisation such as ourselves, but Steve has been instrumental and such a positive influence, reassuring us throughout our move and thus creating a totally hassle free experience. In terms of responsiveness to software maintenance and queries/amend requests, Infomace has been faultless and the quality of the work we've had completed has been second to none. Our client database and budgeting software is such a valuable asset in the work done at PBS and since our switch to Infomace we can proudly say that it is finally operating to its full potential. We could not speak highly enough of Steve and the team at Infomace , particularly our dedicated analyst/programmer Jayden, and we look forward to working alongside them for many years to come."
Papakura Budgeting Service was formed in 1974, and is "Dedicated to helping whanau, families and individuals find satisfaction and security in handling their financial affairs through the development of good money managing skills". It provides its clients with both short term and long term budgeting advice, and offers financial literacy education in all aspects of budgeting, managing money, banking and cash-flow monitoring.
---
— Andrew Denholm, Publisher, Wairarapa Times-Age.

"At the time of purchasing the Wairarapa Times-Age from NZME, we had to quickly source an alternative circulation system. Circulation is complicated. We needed software which would migrate subscriber information from a different circulation system and could 'hit the ground running' (a seamless transition with no down time). It didn't take too many phone calls and recommendations to lead us to the tremendous team at Infomace. Their Winfomace product, along with a dedicated debtor suite, has and continues to work splendidly. Steve, Kim and the team worked tirelessly to install the system and the migrate subscriber information. I cannot recommend the Winfomace team highly enough. Their product and after sales service is excellent."
Wairarapa Times-Age is a morning compact size newspaper publishing Monday to Saturday.
The Wairarapa Times-Age also publishes two weekly publications, the Wairarapa Midweek and the Wairarapa Property Magazine